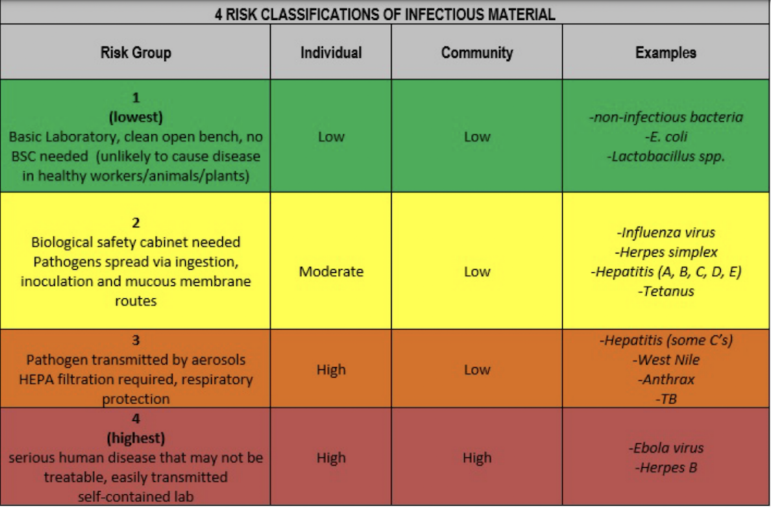 By Linda Scott
Watertown Resident
A Thank You
First, if you have been following this series, you know that many people have dedicated their time to helping Watertown residents understand this issue. I thank Provisional Chief Nicholson, Director of Health Larry Ramdin, industry professionals, including Heather McManus, for context on the biotech industry, and the volunteer BioSafety Committee for literally showing us how it's done.
I entered this process with some serious questions about how we were handling our new (and potentially dangerous) corporate neighbors. I have learned that the Fire Department, with the help of a new Lab Safety Fire Captain is "on it" and that the BioSafety Committee, with their tremendous knowledge in the Life Sciences field is tirelessly committed to making this new venture work and work safely for Watertown, despite persistent information sharing problems with the Health Department. (See BioSafety Meeting Feb. 2, 2023)
So, here we sit, an estimated 60 plus bio labs and growing. What can we do to mitigate the potential danger level? According to the experts I've spoken with, there are several approaches that can be taken in our current situation:
Approach 1: Enact a moratorium on Level 3 labs until we have hired qualified personnel (with life sciences degrees) and have amended our biosafety regulations to mandate regular inspections. These personnel have to be Watertown employees, not volunteers. Volunteers cannot enact statutory penalties on companies who do not adhere to Watertown's safety regulations. (See BioSafety Meeting Feb. 2, 2023)
Approach 2: Change the regulations so that no permit for Level 3 labs can be issued until there's a
robust public forum that approves issuance of that permit as well as hiring qualified inspectors making inspections mandatory, and upgrading any fire equipment, if necessary.
Approach 3: Ban Level 3 Labs outright. This could be done in several ways. Brookline does it through zoning. (see Table of Uses Article 4, page 15 https://www.brooklinema.gov/DocumentCenter/View/18858/ZoningBylaw_3142019). The Board of Health can simply amend the safety regulations to exclude Level 3 labs, and, again, while they're at it, make annual inspections for Level 2 and lower labs in Watertown more than a suggestion. Mandate them! We would still need to hire qualified people to do these inspections.
Personally, I believe that hiring highly qualified Board of Health inspectional personnel, mandating inspections, and enacting any fire department upgrades as needed (personnel and equipment) are important. Why? Because when it comes to public safety in Watertown for residents and for lab workers, there is no acceptable shortcut.
My Final Thoughts
The Watertown "Biotechnology and the Use of Recombinant DNA Molecule Technology" Regulations state:
"The Watertown Board of Health is aware that the use of biohazards, including rDNA, other infectious agents and biologically active agents such as toxins, venoms, and allergens can pose health threats to Watertown residents."
They also state:
"The applicant [bio lab] shall provide proof of Liability Insurance in an amount deemed sufficient by the Board of Health and naming the Town of Watertown as an additional insured, and shall agree to release, indemnify, defend and hold the Town of Watertown and its agents harmless as to any claims, assessments, damages or causes of action arising out of or related to the Work."
The (volunteer) BioSafety Committee does what it can to protect us, reviewing bio lab applications, asking questions, renewing permits each year. But as was stated at the City Council Meeting on 11/9/22, City Councillor: "How do we know that they're (the bio labs) doing what they say they're doing?" Chair of BioSafety Committee Answer: "We don't."
Hopefully, that is about to change, given Mr. Ramdin's news that training for inspectors is imminent. I am less confident, however that these inspectors will have the appropriate science background to do this work thoroughly. I emailed Mr. Ramdin twice with questions on this topic, but was never answered. Mr. Ramdin's stated purpose for the inspectors was that they would inspect labs to make sure that the labs were doing what they said they were doing. But without a life sciences background, how will they be able to inspect for safe biological practices?
Citizens of Watertown, in these regulations, the companies are protected and the City is protected. Where in the regulations are our protections? Mandated inspections? Limiting bio materials to ones that in an accident or emergency will cause the least potential harm to our community?
To me, our Watertown Fire Department and our Watertown BioSafety Committee are the heroes of this story, but they're out on rafts alone in a biotech tsunami.
If it were my decision alone to make, I'd vote in favor of Approach 3, banning Level 3 labs from Watertown. I'd ask the Board of Health to simply amend the biotechnology regulations to limit bio labs to biosafety level 2, mandate inspections, and make sure highly qualified people are hired to do those inspections.
Given all of this information, what questions does this raise for you? Please share them here on
watertownmanews.com with us.
And, please call or write your council people and the Board of Health to express your views in this matter.
Thank you for your patience.