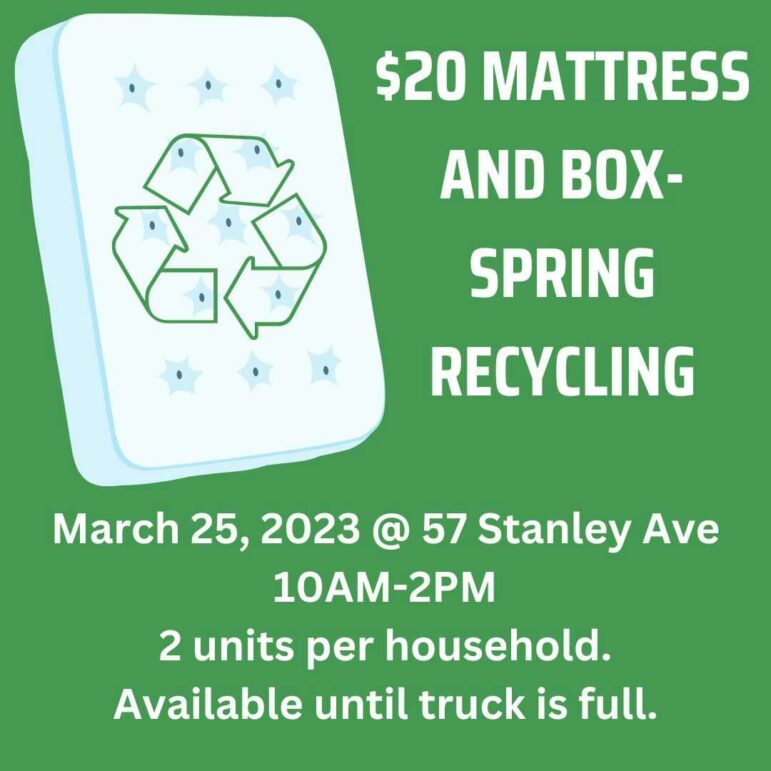 The City of Watertown sent out the following information:
Watertown is offering $20 mattress and box spring collection at the Recycling Event on Saturday, March 25, 2023. The event will be held at 57 Stanley Ave in Watertown from 10 a.m.-2 p.m.
There is a limit of 2 units per household (a unit is either a mattress or box spring). Residents can pay with cash or with credit card at the event, payable to HandUp Mattress, the vendor that will be collecting the units.
This recycling option will only be available until the truck is full, so if you would like to bring a mattress/box-spring, please consider coming early!
Learn more about the event and other materials to bring.
The event also includes styrofoam collection, mattress disposal, dehumidifier collection and more. See details by clicking below: