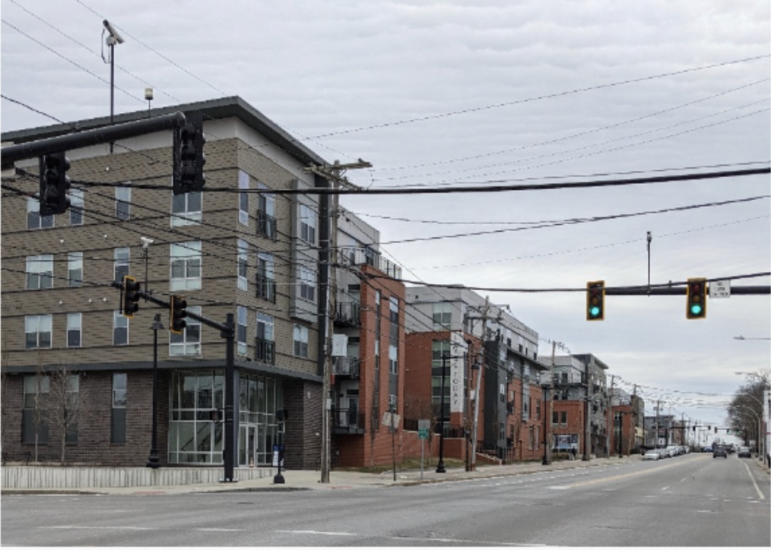 By Linda Scott
Watertown Resident
These scenarios are meant to mitigate some of the stress put on Watertown by the MBTA Law. One or more of these added to some thoughtful re-zoning, for me, seems ideal. Please note that because of Watertown's overall housing density and availability to transit, there are even more options than I'm listing. In fact, there are enough to account for the entire 1,701 units plus 200 housing units more! Here are just two of these scenarios.
Keep in mind that, ironically, the communities who've done the most building can be most challenged, because to get to the number 1,701, it's based on a percentage of how much housing we have already. This ability to offset by using buildings we already have in MBTA zones is an attempt to level the playing field.
Salem, Beverly, Danvers, and Peabody are examples of communities who've experienced a lot of development over the past years who are using this approach to fulfill their MBTA Law mandates. (See Salem News article link below).
Two Scenarios
Remember, by law, we are able to include areas in our City that already comply with the density and the transportation rules. See this article in Salem News, February 1, 2023:
( https://www.salemnews.com/news/for-some-communities-mbta-housing-law-will-have-little-impact/article_744953a2-a170-11ed-bfe0-13f7505acae2.html)
If you wonder if using land that already meets the criteria counts, please see the Commonwealth of Massachusetts Department of Housing and Community Development Compliance Guidelines. (https://www.mass.gov/doc/compliance-guidelines-for-multi-family-zoning-districts-under-section-3a-of-the-zoning-act/download)
In the MBTA Law guidelines, it states:
"c. Requests for determination of district compliance

When an MBTA community believes it has a multi-family zoning district that complies with Section 3A, it may request a determination of district compliance from DHCD. Such a request may be made for a multi-family zoning district that was in existence on the date that Section 3A became law, or for a multi-family zoning district that was created or amended after the enactment of Section 3A."
So, here are two of the possible five scenarios for our City to consider in fulfilling our state mandate:
Option 1: Zone the Gables/Elan Union apartments for the purpose of this law. This takes some of the pressure off of the "balloon" that Community Development & Planning Director Steve Magoon mentioned to the City Council in January.
Option 2: Zone the Repton Circle 1, 2, 3 parcel.
The Pleasant Street Shuttle stops right at their door. That will take them to Watertown Square and then on to Harvard Square. They can also get the 558 bus at Pleasant Street and Repton Place to Newton Corner, where they change to the 504 bus Boston Express bus which gets them to Copley Square.
(https://www.watertownmanews.com/2021/10/15/watertown-connector-shuttle-links-pleasant-street-to-harvard-square-serves-residents-employees/)
A very detailed summary of these and three other possible zones (numbers of units, number of acres and adjacent "T" stops) are available for conversation's sake. Remember, these are suggestions, and at this date have not been vetted in a public forum, because, besides the 12 minutes in the City Council Meeting, no public discussion of this law has been conducted. Keep in mind that these sorts of discussions have been going on in communities all over the state since at least five months ago.
Because of rampant, some say runaway, development in Watertown, we have more multifamily housing than we need for MBTA Law compliance. These two examples alone fulfill almost two-thirds of this mandate, and these are not the only options!
I believe that we should still build housing units, but let's do it in a more deliberate, balanced and nuanced way, and not under some threat from the state or starstruck wonder at smooth talking, very rich developers, accustomed to doing exactly as they please, wherever they please.
Perhaps generous City financial incentives (linkage fee money?) for small local contractors (to be vetted for quality and no conflict of interest), who are willing to endure an unusually frequent and strict inspectional process, could build a few multifamily buildings in which all units meet government affordability standards. They could be imbedded, one to a neighborhood into a variety of neighborhoods, perhaps five buildings to start. This pilot program could produce 20 units, let's say, evaluate and build more with the knowledge of what to do and what not to do from the first five.
Too slow, you say? Just look at how long it takes to build massive buildings that won't even produce the numbers of affordable housing units that we've gained from the first five produced by a pilot project.
If this can be worked out, there is no reason why we couldn't gradually and steadily add housing stock for the middle class and those struggling to keep up and integrate it seamlessly into our actual neighborhoods.
Let's use the much touted and current "smart planning," techniques that believe we should conform to the scale and shape of this City and and not create buildings that are absurdly out of scale for a 393 year old historic New England Community!
What are your thoughts? Here's a tool designed by the Massachusetts Housing Partnership for you to explore and share your own ideas:
https://www.mhp.net/about-us/data/residensity
Let's get this conversation started, before it's decided for us. As far as the MBTA Communities Law goes, we appear to be a little behind.