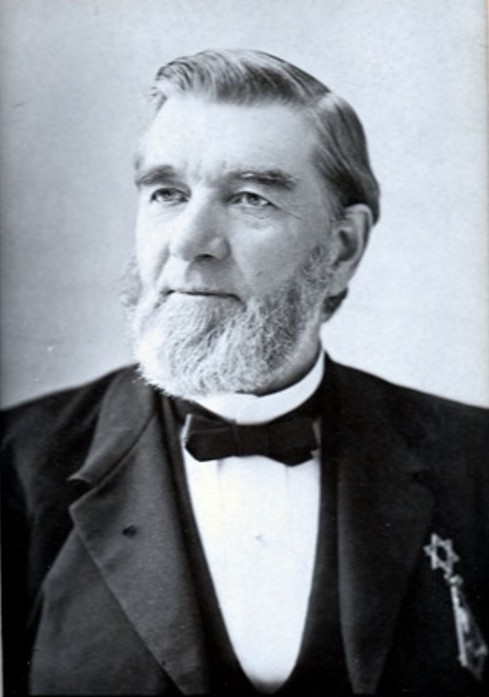 By Bill McEvoy
In honor of Memorial Day, local historian Bill McEvoy has compiled histories of some of the Civil War clergy who are buried at Mount Auburn Cemetery. This is part 1o of 15.
Reverend John William Dadmun, was born December 20, 1819, at Hubbardston, Massachusetts. He died August 6, 1890, at Deer Island, Massachusetts, from Apoplexy.
He received his early education at Wesleyan Academy, at Wilbraham, Mass. Shortly, after the close of the War,  and joined the New England Methodist Conference at the age of 22 years.
He became a Mason in 1859, at Mount Lebanon, Lodge #32 on Tremont Street Boston. In 1873, he became the Grand High Priest. He had been pastor of churches in Ludlow, Southampton, South Hadley Falls, Enfield, Ware, Monson, Ipswich, Lowell, Worcester, Boston, and Roxbury. 
During the war, he engaged in the work of the Christian Commission, principally in Virginia. Shortly after the closure of the War, he took a season for recuperation. 
For 25 years, before his death, he had been employed as Chaplain and Superintendent of Schools in the institutions of the city of Boston's Deer Island. While engaged there in the familiar and frequent duty of conducting an exhibition drill of the boys in one of the institutions — a duty in which he took great satisfaction — he was suddenly attacked with apoplexy and died in a few moments.
He was a most conscientious, faithful, and devoted teacher, a kind and sympathetic friend, as well as a judicious adviser to all who would accept his ministrations.
Find the gravesites of the Civil War Clergy by entering their name here: https://www.remembermyjourney.com/Search/Cemetery/325/Map Bill McEvoy can be reached at billmcev@aol.com