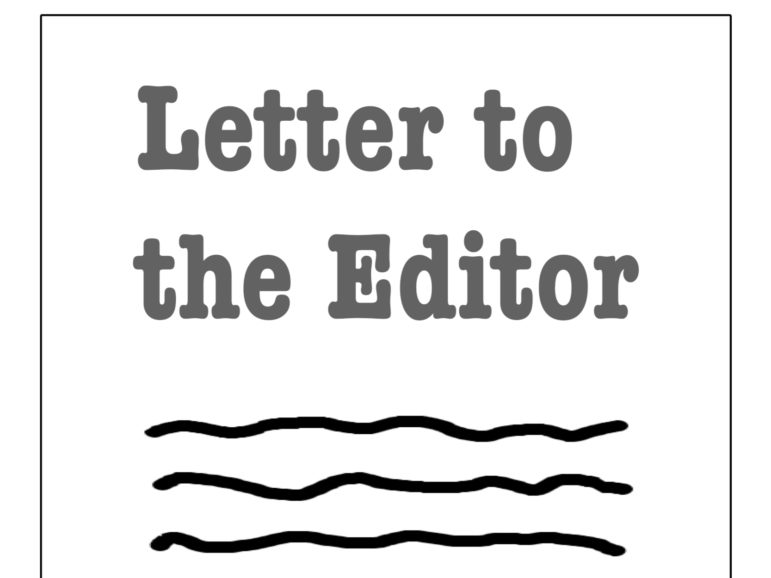 By Linda Scott
Watertown Resident
This week is a kind of a big deal in Watertown politics. I know. It's summer, and to borrow a phrase, it's stinkin' hot and humid. Who can think straight in this environment? My body has been fighting my mind for about a week now, and I apologize to all of my friends who've heard very little from me lately.
You know when you have a complicated task and you just don't know where to begin to approach it? Well that's how I've been feeling. But time waits for no man or woman, so here's this week's lineup:
Government Meetings:
Monday, July 10th. 6:00: The Economic Planning and Development Committee is studying the newly released Comprehensive Plan.
Tuesday, July 11th 7:00: The City Council is considering the two petitions signed by over 600
residents that attempt to address:
Resident concerns about the scale of development in Watertown Square and Resident concerns about transitions of large industry into neighborhoods
Wednesday. July 12th at 7:00: Planning Board Meeting … also looking at the Comprehensive
Plan.
The Comprehensive Plan:
So, let's start with the Comprehensive Plan. One of the overarching goals for this plan is transparency in government. They say it's coming. I say so's Christmas! My apologies. Did I mention that I've been "disturbed" by the heat?
So, a few things that have jumped out at me in the Comprehensive Plan that I'd like to mention:
Biosafety:
It states on page 41 under strategy #5 of the Comprehensive Plan: "Continue to monitor and reassess safety requirements for life science buildings as needed (e.g. existing requirement that new labs do not exceed biosafety level 2 and are reviewed by fire and other inspectors with lab specialization)." I have a question: How do we stand on older labs, before this restriction was put into place? I've never received an answer to this question.
This statement would make a citizen think that there have been actual protections in place, not just an informal "agreement" between city government and developers. Our Health Department regulations still allow for a level 3 biolab in Watertown, and our City has no codified zoning that prohibits a "3".
Another question: the language "continue to monitor and reassess safety requirements." Does this mean that the City is open to reassessing the "do not exceed biosafety level 2 restriction," "upping" the level of biolabs in Watertown to a biosafety level 3?
Government Transparency 101: Keep it simple. Make regulations clear and unquestionable; do not leave areas of gray.
Also, I've just e-mailed Mr. Ramdin, Director of the Watertown Health Department. We've had these labs for two years without any inspections. Yep, about 25 biolab buildings and 60 companies later, and not one inspector (other than a fire inspector) to inspect a lab. As one councilor asked, "How do we know what they're doing?" A member of the Bio Safety Committee stated, "We don't." I've asked Mr. Ramdin to give me an update on lab inspections.
Government Transparency 102: Trust but verify, and to gain public trust, share results with the public.
Watertown Square:
The Comprehensive Plan (page 34) states: "Evaluate zoning to comply with requirements of the MBTA legislation (Section 3A of MGL c. 40A) by allowing multi-family housing by-right near transit." It also states that Watertown Square is the one spot that they are exploring for this. In the most frequent public comments made on this issue at the Comprehensive Plan public meetings:
"MBTA Law doesn't require all new units in one single area! Please consider adding more areas for this MBTA Law!"
And
"Keep building height to 4 floors or lower."
In the letter from the consultant accompanying the Comprehensive Plan final report, these comments are dismissed and characterized as "some differing opinions on housing scale" (page 3 of Stantec summary).
Government Transparency 103: Don't "spin" or leave out the results of public input in service of your own political agenda
I wrote the set of MBTA articles for the March Watertown News, because I feared that this sort of thing might happen. I was noticing that while DCDP's in other cities and towns like Brookline and Arlington were busy educating the public and eliciting opinions, the Watertown DCDP was busy obfuscating … "We just have to make a plan. Nothing will change. Nothing has to be actually built." Our councilors were being told this, for Heavens sake!!
In my articles, I gave some ideas for how to think about the space we have in creating more density and how to gradually include more density in areas that traditionally haven't seen that. In other words, let's make growth as seamless as possible. Let's fold it in so that we still maintain the small town feel that somehow, magically, up until now has been achieved in a densely populated community. In my opinion, it's one of the things that makes Watertown look and feel unique, and to rush to fill a mandate that we've already achieved will benefit only large developers, not Watertown. Please see Watertown News MBTA articles for details:
https://www.watertownmanews.com/2023/03/28/op-ed-mbta-communities-how-it-could-impact-watertown/
Government Transparency 104: Include all residents' opinions and weigh them accordingly, even if they don't fit into your agenda.
Oh … there was also a meeting of the Comprehensive Planning Advisory Board held at noon on April 27th, on a workday, to go over the results of the Plan. This was the agenda:
The public meeting will be virtual only at noon on April 27. The agenda includes: Review public feedback from the draft plan open house and online survey, and Present the comp plan review and adoption process.
Government Transparency 105: Make meetings and materials (current and accurate) easily available and in advance to the public so that they can be meaningfully involved.
By the way, don't wait to be asked for your input on the MBTA plan. It slipped out at one of the recent Planning Board meetings that it's already been done for Watertown Square by the DCDP.
The Two Petitions: Okay, now let's look at the petitions:
First, a reminder. These petitions address:
Petition 1. Resident concerns about the scale of development in Watertown Square, and
Petition 2. Resident concerns about transitions of large industry into neighborhoods
Question: How do these petitions (signed by almost three times as many Watertown residents as were involved in the Comprehensive Plan (215 attendees and/or survey takers), fit with the Comprehensive Plan public data? Here are some quotes from the Comprehensive Plan: On page 1 (Stantec memo); "This [public] feedback is an invaluable part of the public process to test the plan's recommended strategies and to refine them to better reflect community priorities."
Page 3 (Stantec memo): "General support for more housing but some differing opinions about new housing scale. General support for affordable housing, housing for families and housing for seniors."
Page 33 "Zoning and code enforcement are the two primary tools the City uses to regulate
neighborhoods. Considerations for building height, setbacks, design character, and other factors
should guide substantial renovations and new construction."
Page 37: "Conduct a zoning assessment that looks at building heights, buffers, setbacks and parking"
Page 2 (Stantec memo): Themes from public comments:
"Concern expressed about scale and character of many recent development projects, particularly life science building height near neighborhoods"
These petitions did not emerge out of thin air. They evolved from the the very real concerns of hundreds, perhaps thousands, of our citizens. They go hand in hand with the results of the Comprehensive Plan. They do not oppose it. Not at all. They elaborate on specific areas that must be addressed.
When the City Council reviews these petitions on Tuesday, I hope that they will look deep into their sincere intent and work with citizens to resolve these issues. This would be a start to having residents feel that they are listened to.
Government Transparency 106: Governments need to be clear, accountable and responsive to the concerns of citizens.
How do you as a citizen grade your Watertown government on transparency and accountability? What do you think? How's your government doing?
(Letters to the editors can be submitted to watertownmanews@gmail.com)