By Linda Scott
Watertown Resident
Well, I guess it's time to do my version of that famous Joni Mitchell song. "Big Yellow Taxi." You really don't know what you've got till it's gone.
You can thank a Watertown News reader for this article. This reader has repeatedly (and erroneously) thrown out the claim that a citizen's petition asking for an historic study of 104-106 Main Street was some kind of "bogus" activity.
I feel an obligation to defend the honor of that little, unassuming building on Main Street, writing a history that needs to be told. This is not a history of the literati and glitterati of Watertown, but of the merchants and workers, the common men and women who built Watertown. It was present for their triumphs and struggles.
In June 2022, when the Watertown City Council turned down a petition signed by 150 citizens to take a look at this building and see if it had any historical significance, I thought, "I can read … I can research … and I want to know." I'd like to thank the Watertown Public Library (and Caroline
Littlewood, in particular) for their patient forbearance for my endless and often oddball questions.
That started a learning voyage for me that has lasted for over a year now and has ended up involving both Main and Cross Streets. It's quite a story, and I came close to making it into a video, but that idea is tucked away for another day.
I'd like to start in an odd place, with an obituary, dated December 8, 1899 in the Watertown Enterprise for one of Watertown's most prominent citizens, Samuel Walker:
"The death of Mr. Samuel Walker, which occurred last Saturday evening, is the cause of universal regret and much sympathy for the bereaved relatives. Mr. Walker was one of Watertown's staunchest citizens, loyal to her interests, honored by her citizens. He will not only be missed about the streets, but especially within the Town Meeting, where his sound and able judgment was always recognized in matters of finance. Few if any citizens had a better knowledge of the matters of the town,…his words were always listened to with deep interest and attention, and his advice was followed in almost every instance …"
Sam Walker. Have you ever heard of him? I knew that I hadn't.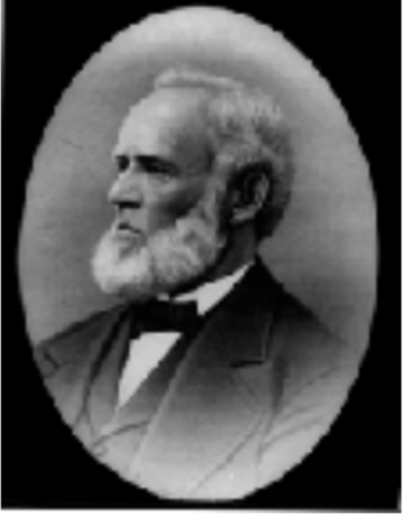 Who Was Samuel Walker?
Samuel Walker became a very important man in Watertown. When he first came here from New Hampshire with his wife, Nancy (a Boston girl), and his baby daughter, Abby, around 1854, his business was selling produce.
That was one of Watertown's premier businesses in the 1850's, due to our many farms. In Crossroads on the Charles, deLeigh Hodges states that in the midcentury: "About 123 fruit and vegetable farms were located on Watertown's north boundary with Belmont and in Arlington and Waltham. This neighborhood of prosperous farmers provided food for the Boston markets. Their orchards produced between 20,000 and 80,000 barrels of apples annually, with winter deliveries of hay, potatoes and celery as late as January." Samuel was the son of a farmer, so his connections probably influenced his chosen profession as well.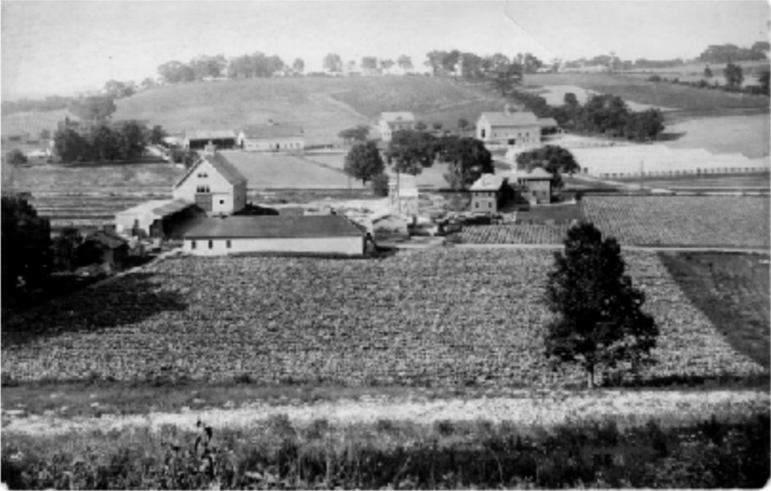 But by about 1860, Walker had a connection to import Scottish coal and turn it into kerosene.
The BBC puts this time into context:
BBC: 1859. The modern oil industry is born

The oil industry as we know it began in the mid-19th Century with the discovery of the world's first commercially viable oil well in the USA. It came at a time when emerging technology created new products from oil. One product, kerosene, became popular as a cheap, clean fuel for lighting homes. A few years later, America's first commercial oil well was created at Titusville, Pennsylvania when a new technique was pioneered using a pipeline to line the bore holes to allow deeper drilling. The success of the well, plus a demand for kerosene, triggered an oil rush and began a major new industry.

Samuel Walker became very rich, and he began to share his time, talents and wealth with Watertown. He became involved in Watertown politics. He was Watertown's "Mr. Fiscal" in the 1800's, arranging the Town's debt payments in ways that were less of a burden to the community.
For 40 years he was a prominent citizen. He was a Watertown selectman from 1877 to 1879, and he represented Watertown and Belmont in the Great and General Court in 1881 and 1882. He contributed more than $4,000 (in today's money over $120,000) to fund the library building. With this donation came a stipulation that it be built on Main Street. "He disclaimed any credit for his generosity, stating that it was a matter of business with him, and that he gave the money so that the old building on the land could be removed and the ground improved." (his obituary, Watertown Enterprise).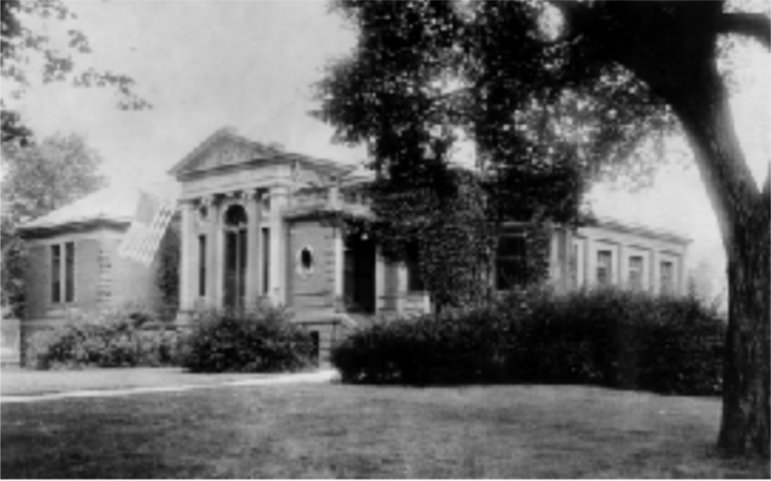 His contributions to Watertown were substantial.
You can find his house still standing on Winter Street. His oldest daughter, Abby, lived with her husband, Charles B. Gardner, just down the street. Town directories from 1874 to 1903 show that Winter Street should have been renamed "Walker Lane" for all of the Walker family activity on that very small street. They must have been a close knit family. Close in death, as they were in life, the whole family can be found buried at Mt. Auburn Cemetery.
The Gardner house was in severe disrepair. There's a new house there now that was built in a similar style to the old. Both old houses are in MACRIS (Massachusetts Cultural Resource information System).
Another daughter, Mabelle, after living with her husband on "Walker Lane" for years, eventually moved to 26 Bailey Road and lived there until her death. Her husband was Dr. John Dana Dickinson, a dentist. Mabelle was one of the founding members of the Watertown DAR.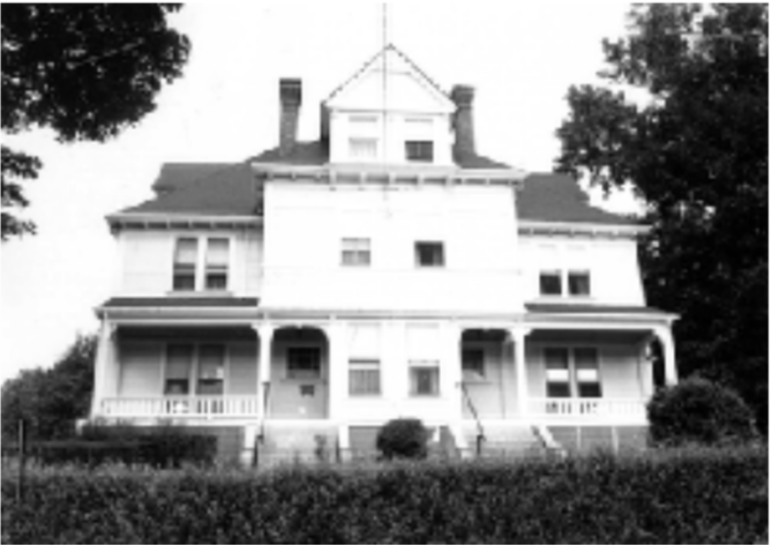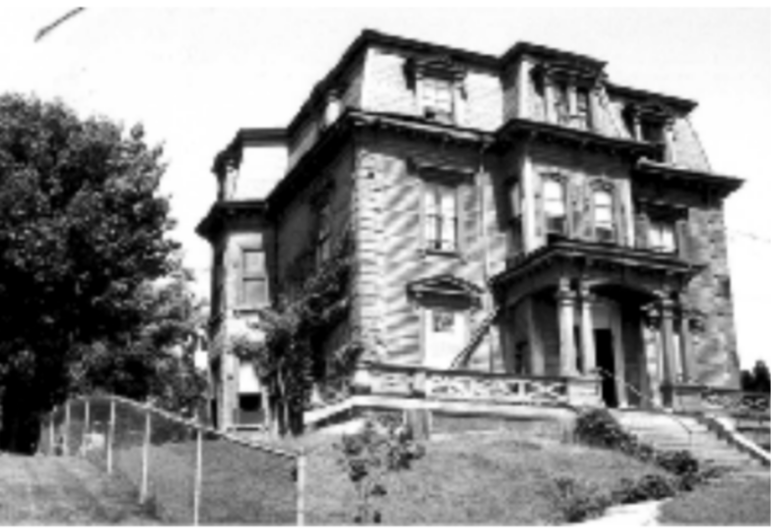 Samuel Walker Commercial Property
Samuel Walker owned a lot of real estate, and this little building was so close to his house that it could probably be seen from his porch on Winter Street.
This building has a hidden story to tell about the working class, as well as the privileged or merchant class of Watertown. Let's take a look.
This little, unassuming building and its former residents and owners were all important bell weathers of their time and reflect Watertown and Massachusetts history. Among their many properties, real estate was bought and sold, but this little piece of Americana was retained by the Walker family.
This property was owned for about 40 years by the Samuel Walker family. It can be seen on a Sanborn map in 1884 and was originally built to house the influx of working class families. I'm not sure whether it was built even earlier than that, but I am sure that Samuel Walker owned it in 1884.
One family who were tenants of the Walkers in 104-106 Main St. (then numbered 80 Main) were the Godings. Mary Goding was the widow of a Civil War veteran named Emulous Goding. Emulous served in the Union Army from 1861 to 1864, first in the 8th Maine regiment. Later he was attached to the Horse Battery in the U.S. Artillery.
After the war, he came to Watertown to take a job in a foundry. After his death, his widow, Mary, and her sons called this small building on Main Street home. Emulous' Civil War veteran's pension helped his family to survive.
The Godings are an example of an American success story as much as Samuel Walker is. Mary's son, Herbert, was a tradesman, a plumber. Herbert located his business at 8 Church St. He married a Watertown girl, grew his business, and bought a house for his family on Marshall Street.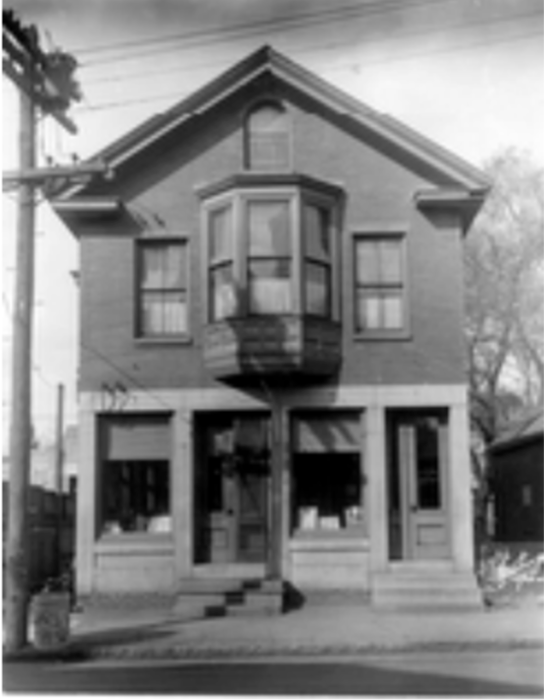 Mary's other son, Harry, became a stenographer for the U.S. Department of Agriculture.
The widow Smith and her children shared this house with the widow Goding and her family for a time. She and Edward Smith married when they were both 19. Her parents were from Ireland, but she was born in Watertown.
Edward was a brakeman for the Fitchburg Railroad. Railroad work was low paying and dangerous work in general, but the most dangerous job was brakeman.
Before airbrakes were invented, brakemen stayed on the tops of trains, running and jumping from one car to the next, quickly releasing or tightening the brake on each car.
This work was especially treacherous in winter, when the tops of cars could be slippery, and the danger of falling between cars on a moving train was highest.
Edward died on a February day at the age of 26. Cause of death: "run over by the cars." Annie raised her daughter, Catherine and son Edward, for some time in this little house on Main Street after Edward's death.
This building housed other folks of various professions (clerks, etc.) who added to that small town feeling of what was once Watertown's Main Street.
By around 1906, many houses were being built, especially south of Main Street, to house the many new workers in Watertown's prosperous factories.
After Samuel's death in 1899, Walker's daughters, Abby Gardner and Mabelle Dickinson, changed their little building on Main Street into stores to fit the commercial needs of the area and times.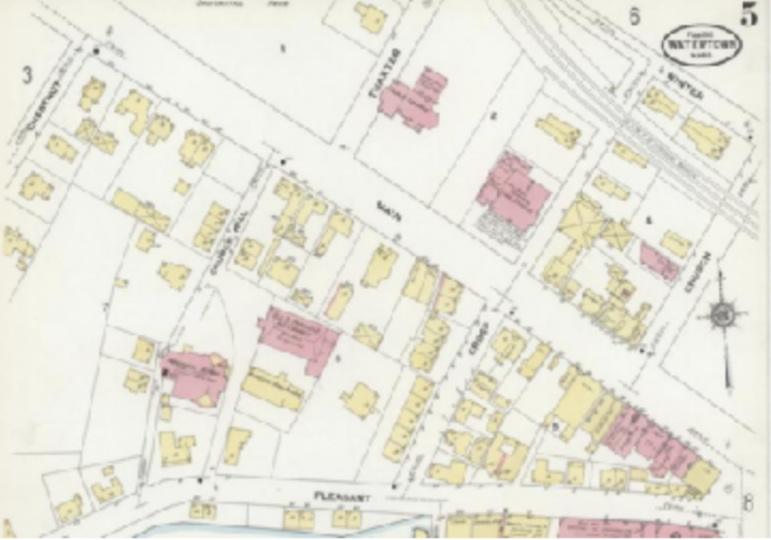 On south side of Main Street, the second building in from corner of Main and Cross Streets What you see today is what it looked like over 100 years ago when they renovated it. This type of storefront could be seen elsewhere on Main Street. This building is the only one left and visually takes us back to Watertown in the early 1900s.
As a matter of fact. if you go to the Watertown Department of Community Development and Planning site and go to planning document archive and then the 1989 Watertown Square Design Handbook, (the link is here. Refer to pages 9 and 25): https://portal.laserfiche.com/Portal/DocView.aspx?id=21106&repo=r-5ece5628 you'll see this: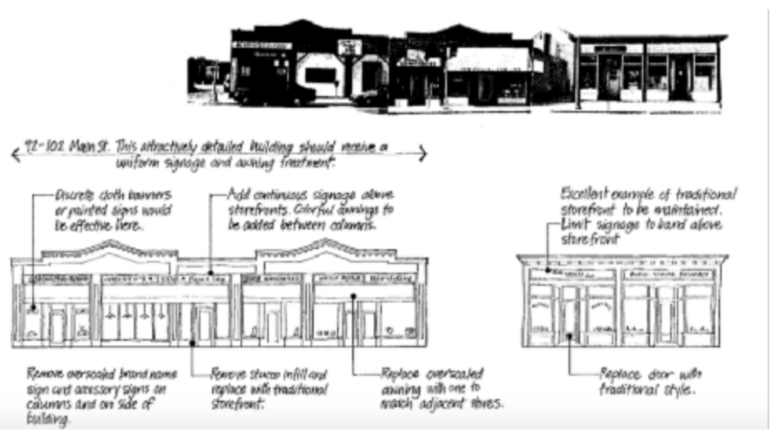 Do you see anything familiar? According to our planners back then, this building is "An excellent example of a traditional storefront to be maintained."
There's so much more to this story. For instance, the Gardner family "curse," how all of Cross Street ended up in the possession of the two Walker girls, who seemed to have inherited their father's business acumen and who seemed to have a hands-on business approach, rare for women in that age.
One of the Walkers' store tenants was Antonio Lauricella, who sold produce there. He had his business at 106 Main St. from 1917 to at least 1943. In 1943, Mr. Lauricella was a victim of a holdup in this building.
When he was preparing to close up for the night, three men entered his store and demanded money. When he resisted, he was hit over the head with the butt of a gun. One of the "gang who couldn't shoot straight" had fired a bullet into the floor, which ricocheted and hit poor Mr. Lauricella in the shin.
The three took off in the sedan they had used to rob another shopkeeper in Jamaica Plain. A big deal was made in the news over the fact that this happened just a block from the police station. In his obituary, it is stated,"Mr. Walker owned considerable real estate in Watertown and a number of his tenants were among those who attended (his funeral). By them he is held in the fondest remembrance. He was an exceptionally kind and upright landlord and was honored by his tenants."
Samuel was involved in his tenants' lives and they in his. This building and these tenants exemplified the struggles of that time of living in Watertown, and it seems, by the longevity of tenants that his daughters carried on that respect for others, regardless of societal rank.
"Just because this building is old, doesn't make it historic."
– Watertown owner/developer 2022
That is a statement frequently made by those who, for their own reasons, prefer not to do the research. Forgotten history is like buried treasure. It stays buried until someone comes along with a map, a shovel, and the determination to unearth it.
Letters to the Editor can be sent to watertownmanews@gmail.com