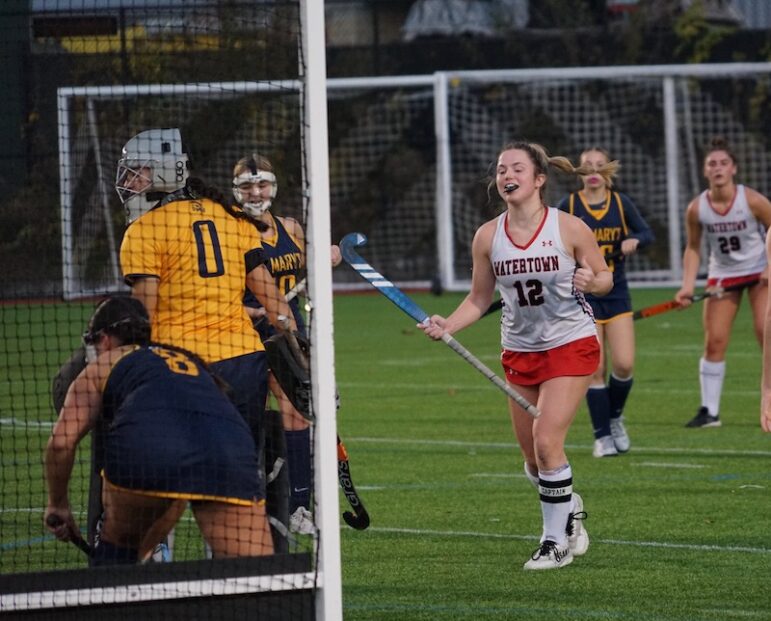 The Watertown field hockey team defeated St. Mary's 5-0 at Victory Field in the MIAA Div. 3 Tournament Tuesday afternoon to move on to the State quarterfinals.
The Raiders jumped out to a lead after junior Caroline Andrade scored twice in the first quarter. Senior Molly Driscoll added a hat trick and nearly had more.
Andrade scored her first goal on a pass from Driscoll just 2:30 into the game. She scored her second goal less than two minutes later.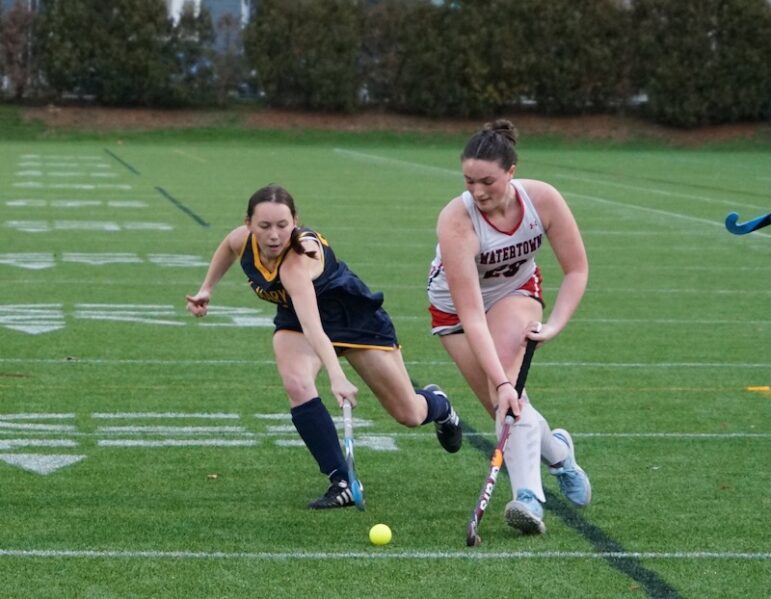 Driscoll found the back of the net with 4:05 left in the first quarter. St. Mary's nearly shutout Watertown during the second quarter, but Driscoll converted a corner on a play that extended past the buzzer to give the Raiders a 4-0 lead at halftime.
Three-and-a-half minutes into the third quarter Driscoll collected her hat trick. She nearly scored her fourth with 5:36 left in the final quarter, but the shot was ruled high by the referees and was disallowed.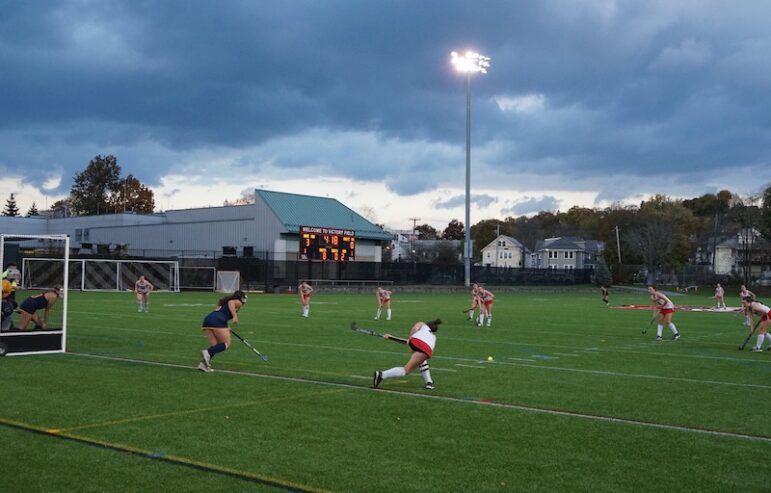 The game was also a physical one, with three cards shown, a green to each team (for a two-minute player advantage) and a five-minute yellow to Watertown.
Despite the lopsided score, Driscoll said that the team did not play the way it wanted to, or prepared for in practice.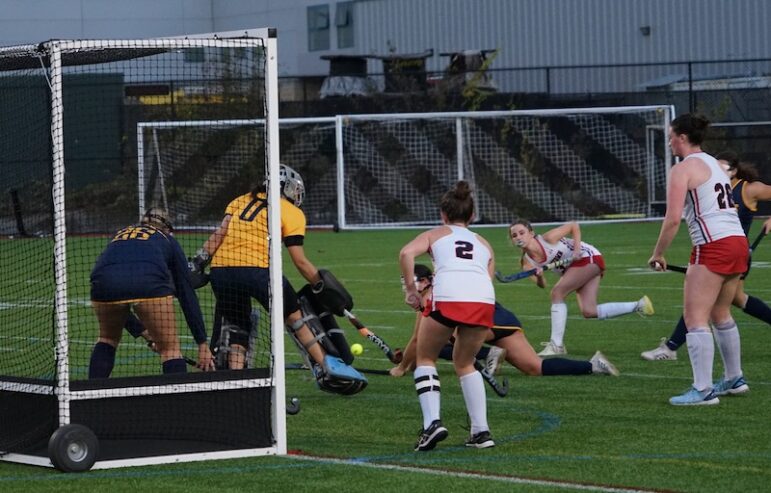 Watertown head coach Elieen Donahue agreed that the Raiders have some things to work on as Watertown seeks its third straight State Championship.
"We won the game, let's put it that way," Donahue said. "We're move on to the elite eight and that's huge."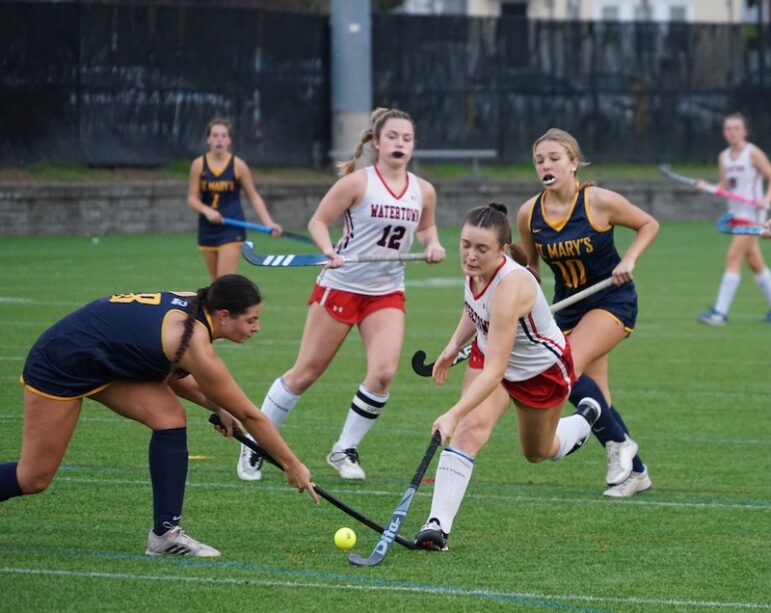 Driscoll continued her successful final season as a Raider in which she has scored 14 hat tricks, and more than 50 goals (though she was not sure how many exactly).
Donahue said, "She's played great all season and she can get the ball in the net."
Top-seeded Watertown is now 19-0, and has won 72 in a row. The shutout extended the team's national record to 39 straight without allowing a goal. The Raiders will face eighth-seeded Dennis-Yarmouth (9-7-4), which beat Danvers 3-0. The game will be played Friday, Nov. 10 at 11 a.m. at Victory Field.