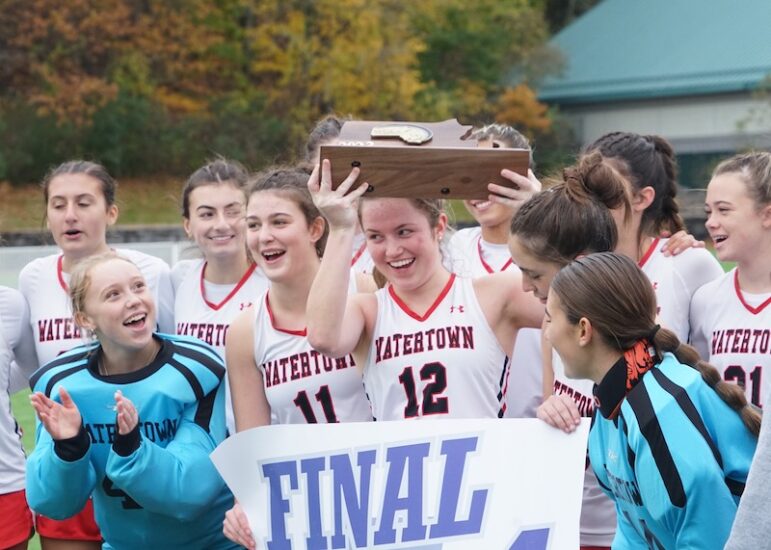 Dennis-Yarmouth held Watertown off the board for nearly five minutes in the MIAA Div. 3 Field Hockey Quarterfinal, but goals just seconds apart gave the Raiders the lead on the way to a 7-0 win.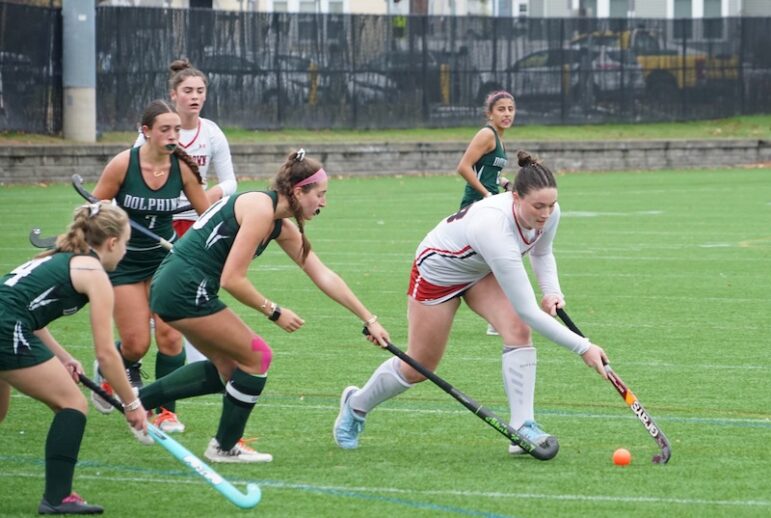 Senior Molly Driscoll received the Final Four trophy after the game and scored three goals in her last game at Victory Field.
"This was a much better game, we played more as a team today, which is what we wanted," Driscoll said. "And we came out with the win which is always great, especially in a tournament game."
Junior Caroline Andrade got the first goal of the game, nearly four and a half minutes into the first quarter, and less than 30 seconds later Driscoll scored her first.
"I was just happy to get one on the board, especially for the team, kind of early because we struggled against St. Mary's (in the Round of 16) a little bit to work as a team, work as a unit, and get the goals," Driscoll said. "I was just happy to put it away."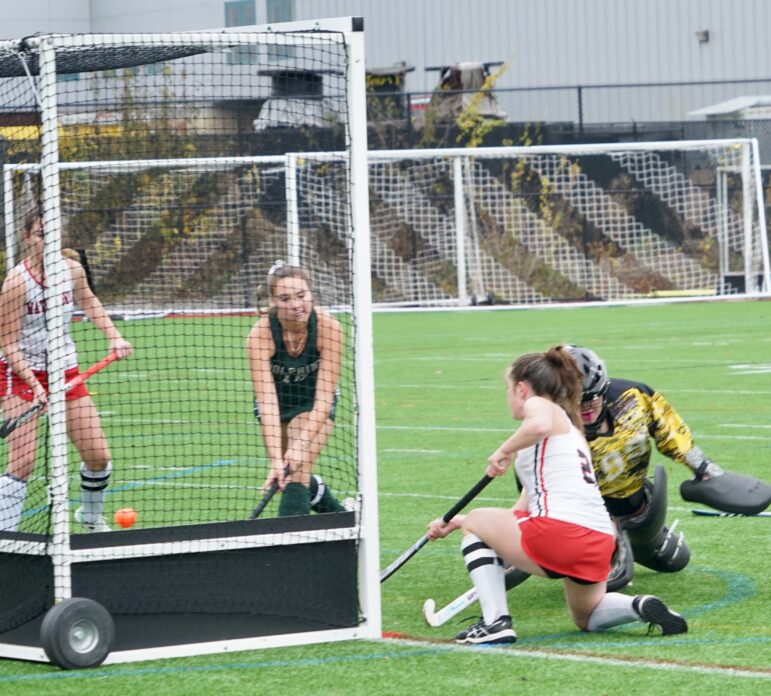 The third game came from junior Adrianna Williams late in the first quarter. A minute into the second quarter Driscoll scored again, and she completed her hat trick, her 15th of the year, with 10:59 left in the second quarter.
Junior Nola MacKenzie scored her third goal of the tournament, and junior Victoria Dicker closed out the scoring late in the second quarter.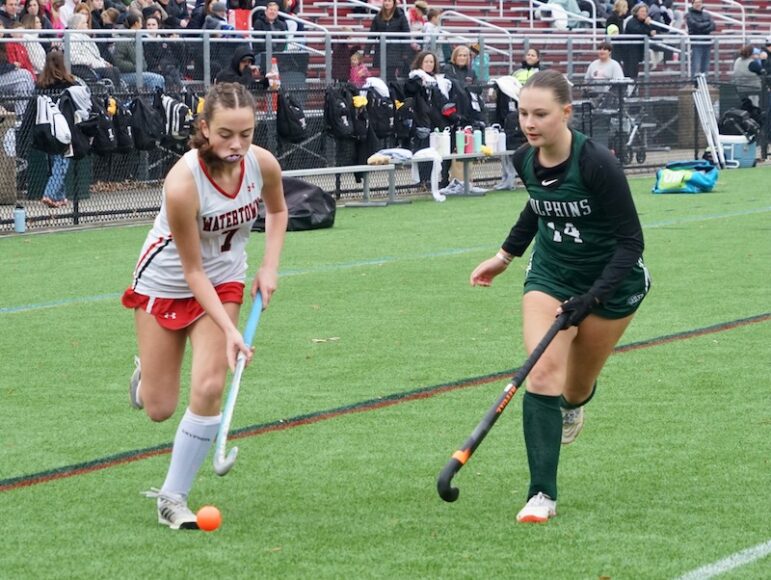 The Raiders played the rest of the game trying to control the ball, but not attacking the net. Dennis-Yarmouth almost ended the Raiders' national record shutout streak in the fourth quarter, but senior goalie Ava Husson dove to stop the shot.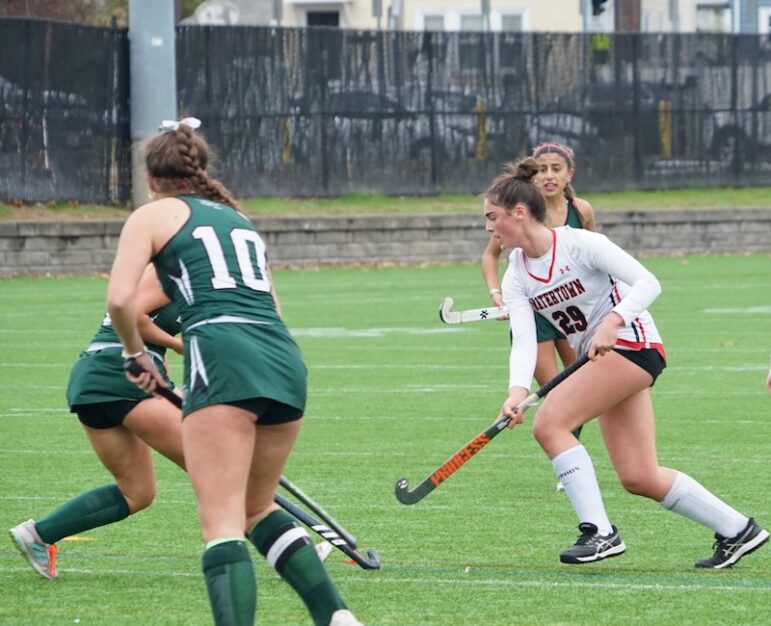 No. 1 seed Watertown advances to the State Semifinal against fourth-seeded Sandwich (20-0-1), which beat Foxborough 2-1 in overtime Friday. The day, time and location will be determined after that game.
The Raiders are 20-0, and have won 73 in a row, and extended the team's national record shutout streak to 40.