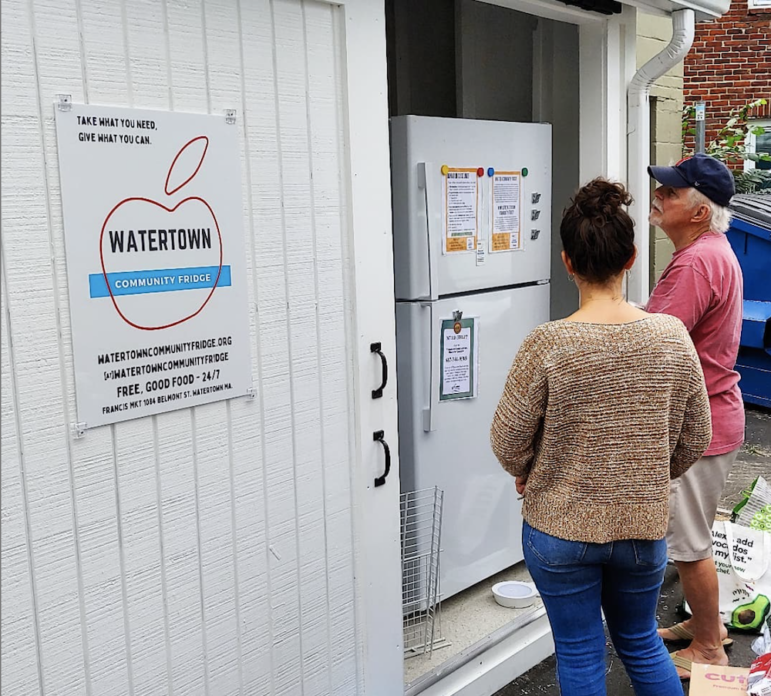 The following announcement was provided by Watertown Community Fridge:
The Watertown Community Fridge is looking for a new home! Do you know a local business that is interested in hosting the Fridge and supporting food security in Watertown?
The Watertown Community Fridge team is grateful to our hosts at Francis Market, but we need a new space so we can keep serving our community. We need to leave our current space by April 20th, so we're hoping to find a new host ASAP and we want to make sure it's the perfect partnership for everyone!
On our wishlist:
Easily accessible location in Watertown
Able to connect to electricity for fridge/lighting
Local business or organization on private property
Parking or available space to receive quick deliveries/pick-ups by personal vehicles
Supports our missions of providing 24/7 access to free food to our neighbors.
Do you know a business/organization that might be interested in hosting the fridge? Email us at WatertownCommunityFridge@gmail.com for more information on host requirements or to share your ideas.
The Watertown Community Fridge launched in October 2021, and has quickly become a staple of the community, providing families with good, free food. The Fridge receives donations from community members as well as larger donations from local non-profits several days per week. Read more about the Fridge here (link to Letter to the Editor about Fridge) and follow along on social media for updates at @WatertownCommunityFridge.