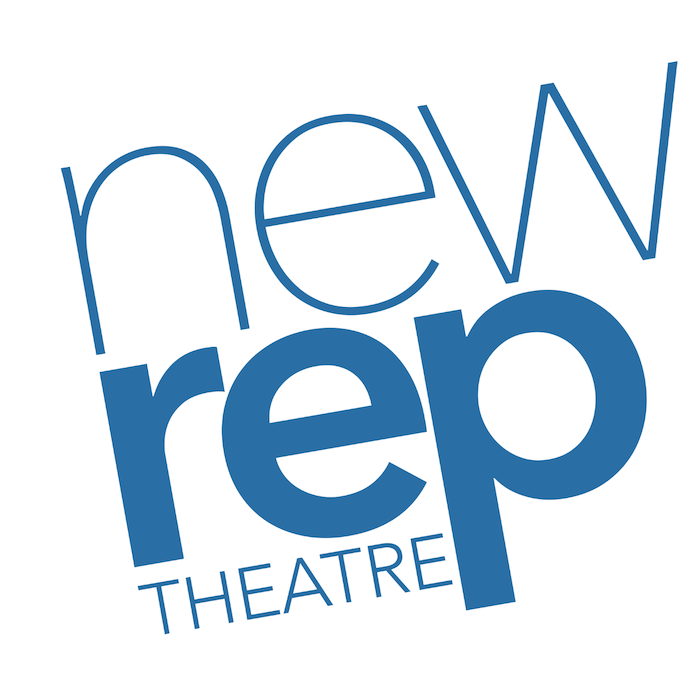 Nine months after going on hiatus, New Repertory Theatre will return to the stage with a show that is part of the new focus of the Watertown-based theater company.
New Rep's We Are Storytellers series begins at the Mosesian Center for the Arts on Saturday, April 23. The two-show festival features the stories of people who have not always had a chance to be seen and heard on stage. This is part of the strategy that New Rep has adopted as it makes its return after the break.
The Hiatus
When the COVID-19 Pandemic hit in March 2020, New Rep could not put on performances inside the Mosesian Center, but continued with a pair of virtual plays in 2020, and an outdoor, historical walking play on the grounds of the Arsenal on the Charles in 2021. During that time, the company's artistic director, Michael Bobbitt, left to become executive director of the Massachusetts Cultural Council.
In July 2021, New Rep announced it would be suspending operations temporarily. The move was made mostly because the company faced challenges to put productions on stage, and fill the seats, due to COVID-19 restrictions, said Chris Jones, chair of New Rep's Board of Directors.
"The suspension was never about financial status. (New Rep) was always healthy financially in terms of cash on hand," Jones said. "It was more about uncertainty in the fall with the pandemic. We were uncertain how we would mount shows. And we had a renovation going on at the Mosesian."
The company also benefited from the support of subscribers, Jones said, many of whom did not request refunds for the shows cancelled due to COVID.
New Direction
Bevin O'Gara, the interim executive artistic director, worked with New Rep's Board, Jones said, and the board decided to take a break and use the time to look at what kind of company they wanted to be when they emerged from the hiatus.
"A lot of other theater companies (in the Boston area) are doing wonderful work. We are fans of them," Jones said. "We don't want to relaunch doing the same thing that Central Square, Company One, SpeakEasy or Lyric Theater are doing. They are doing that well. Let's do something new that adds to the landscape."
Along with the focus on new productions from different voices, New Rep went for a change in leadership models, said Danielle Naugler, vice chair of the New Rep Board.

Instead of having a single person in charge, New Rep hired four resident artists to take the lead: Resident Director, New Drama Jaime Carrillo, Resident Managing Producer/Director Lois Roach, Resident Director, Community Engagement Michael Hisamoto, and Resident Artistic Advisor Maria Hendricks.
"I'm thinking of this as a pilot season for something new, emerging from COVID, post-George Floyd," Naugler said. "One thing I am excited about is not necessarily having one artistic director, one executive director, but less hierarchical. We are piloting the co-leadership model. The board wants the artists to be leading the charge with what they bring to the stage."
While companies in other parts of the country have used the model, New Rep is the first in the Boston area.
New Rep has not ruled out putting on established plays, but putting on new works is something that harkens back to the company's beginnings in the mid-1980s, Jones said, when they put on plays in a church in Newton. Also, while New Rep will continue to call the Mosesian Center home, Naugler said they have not ruled out putting on productions in other places.
"If a work is site specific and benefits from being plugged into the community, or a community outside Watertown, we are open to that as well," Naugler said.
2022 Season
New Rep's debut on April 23 will actually feature two shows. We Celebrate: Storytelling through Song, Music, and Sound will be on the Mosesian Center's Main Stage at 4:30 p.m. The show will feature Geraldine Barney, a singer, songwriter and visual artist from the eastern part of the Navajo Nation, Northwest New Mexico, whose music was a central part of New Rep's Listen to Sipu in 2021. She will be joined by jazz, gospel, and R&B local favorite Athene Wilson.
In the Black Box Theater New Rep will put on a pair of performances of Solo Moments, at 2 p.m. and 3:30 p.m. The hour-long performance of spoken word, movement, and music features Fulani Haynes, who "connect the threads of the past to the next generation as stories are shared by a multigenerational group of artists," according to New Rep.
Next up, on Saturday, May 14, multi-talented performing artist Valerie Stephens brings her latest NINA Tribute production, NINA SIMONE & Hip Hop, to New Rep. She will also take part in the first performance of New Rep's Sunday Celebration series.
"Valerie Stephens' second show will involve a rousing expression using the words of Nikki Giovanni, Maya Angelou, and Peggy Lee," according to New Rep.
The Sunday Celebration series will have monthly performances featuring "a mix of artists who all specialize in creating interactive experiences with their audiences," according to the New Rep announcement.
Later in May, New Rep will put on the New Voices Theatre Festival, "with performances May 21 through 29, will feature three, 20-minute plays by underrepresented playwrights," according to New Rep.
New Rep put a call out for plays in March and received more than 150 submissions. A committee of local artists are reviewing the plays and the three plays selected will be announced in April.
Tickets for We Are Storytellers start at $20 and can be purchased online through www.newrep.org. Tickets for the New Voices Theatre Festival will go on sale later in April.